Online Relationship Counseling
Building Strong Relationships from Anywhere
Let's work together to cultivate intimacy and trust
Book a Free Consultation Now!
Getting help has never been so easy!
Relationship Counseling Anywhere in Texas
I believe that everyone deserves access to high-quality counseling services, no matter where they live or what their lifestyle may be. Whether you're in a monogamous, non-monogamous, or polyamorous relationship, our online counseling services can provide a safe and supportive environment to help you navigate the ups and downs of intimate connections. In this page, we'll explore the many benefits of online relationship counseling, and why it may be the right choice for you.
Online relationship counseling is convenient because it allows you to attend your counseling sessions from anywhere with an internet connection, eliminating the need for travel to a physical location. It also provides greater flexibility in scheduling, making it easier for busy individuals to find time for therapy. Online counseling can provide a greater sense of comfort and privacy, as you can attend sessions from the comfort of your own home and in some cases, provide anonymity for those who may be hesitant to attend counseling in person. Overall, the convenience of online relationship counseling can make it a more accessible and effective option for individuals seeking to improve their relationships and mental health.
Attend sessions from anywhere
With online counseling, you can attend sessions from anywhere you have an internet connection. This means you can receive support from the comfort of your own home, or from a location that is more convenient for you.
No travel time or expenses
Online counseling eliminates the need for travel time and expenses. You don't need to worry about finding a parking spot or taking public transportation to get to your session, which can be especially helpful for those who live in areas with limited transportation options.
Flexibility in scheduling
Online counseling services often offer greater flexibility in scheduling. You can choose a time that works best for you, without worrying about whether the therapist has availability during your preferred time slot.
Reduced waiting times
With online counseling, you may be able to access services more quickly than with traditional in-person counseling. This is because online therapists may have more availability, and you don't need to worry about scheduling around other clients in a physical office.
Comfortable and familiar environment
Many people find it easier to open up in a comfortable and familiar environment, such as their own home. This can lead to more productive sessions and a greater sense of ease during therapy.
Accessibility for everyone
Online relationship counseling offers accessibility to those who have difficulty attending traditional in-person counseling sessions due to location, physical disabilities, or mental health conditions. This ensures that individuals receive the support they need to build and maintain healthy relationships, regardless of their location or physical ability.
"Online counseling looks convenient. Do I have to download Skype or Zoom? Is there an option over Facetime?
Polyfractal Healing uses SimplePractice to deliver online relationship counseling. SimplePractice is a user-friendly, encrypted, and secure platform that allows us to connect with our clients virtually and maintain HIPAA compliance.
Using SimplePractice, you can schedule and attend your counseling sessions from anywhere you have an internet connection. You'll receive a secure link to your video session, which you can access from your computer or any mobile device.
In addition to video sessions, SimplePractice also allows me to communicate with our clients via secure messaging. This means you can reach out to me in between sessions if you have any questions or concerns.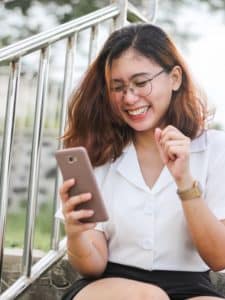 SimplePractice also includes a user-friendly client portal, where you can access your account information, set up appointments, create auto-pay, and view billing statements. This provides a convenient and easy-to-use platform for managing your relationship counseling experience.
Overall, we've found that SimplePractice is an effective and secure tool for delivering online relationship counseling services. We're committed to providing our clients with the highest quality of care, and we believe that SimplePractice helps us achieve this goal.
Recommendations
*Disclaimer: Products listed below contains affiliate links. That means that I am awarded a small commission for purchases made through them, at no added cost to you.
The Ethical Slut, Third Edition: A Practical Guide to Polyamory, Open Relationships, and Other Freedoms in Sex and Love*
A sex-positive, affirming, and validating resource about the different types of CNM that was written for the widest possible audience. The Ethical Slut was written by Janet W. Hardy and Dossie Easton. Dossie is a therapist that specializes in alternative sexualities as well as nontraditional relationships, and Janet was known in the first edition as Catherine A. Liszt. Together they have been lovers, dear friends, and coauthors. The book is currently in it's third edition, and the ISBN number is 978-0-39957-966-0.
Polysecure: Attachment, Trauma and Consensual Non-Monogamy*
A great polyamory resource about extending attachment theory into the realm of CNM by Jessica Fern with a foreword by Eve Rickert and Nora Samaran published in 2020 (and it has an accompanying workbook!). ISBN-10: 1944934987
Your Guide to 9 Different Types of Poly Relationships
A great article by Madison Higgins posted to Let's Eat Cake Blog written on March 26, 2021.